2013:
TIME TO GO
2013:
THE LIGHT AND SHADOW SALON
CHIARA AMBROSIO
: FILM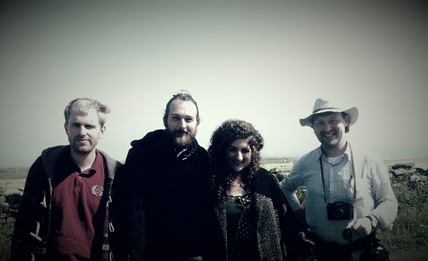 Chiara Ambrosio is a filmmaker working with animation, experimental film, documentary and sound to explore the ways in which we perceive, remember, articulate and preserve personal and collective histories and place through the filter of memory and the imagination.

Her work stems from an interest in the moving image as a tool through which to experiment with the boundaries of time and space, both conceptually and physically, re-enchanting the experience and perception of reality through an encounter between the poetics of the real and the erratic and subversive language of dream and the imagination.

Sound and music play a crucial role, guiding and displacing the eye, allowing the viewer to engage with the manifold layers of interpretation of the real, erasing and magnifying tones and nuances, building up to a lyrical portrait of place at once objective and profoundly subjective, almost subliminal.

Her upcoming debut feature film "La Frequenza Fantasma (The Ghost Frequency)", developed and filmed in a village in the South of Italy, has been directly involved with specific locations and communities as the starting point for a process-based inquiry into the relationship between people, place and memory.
Engaging with time as physical matter through a careful and protracted period of observation through an animator's eye, keen on allowing for minute transformations to occur and unlock all kind of quiet epiphanies, her work attempts to uncover at once the layers of historical sediment that have accumulated in space through time, and to reap new myths through a personal interpretation and direct encounter with place and narrative, anchoring her visual language firmly in the liminal space between documentary and fiction.

Her work has included collaborations with performance artists, composers, musicians and writers, and has been shown in a number of venues including national and international film festivals, galleries and site specific events.

Chiara is also the founder and curator of The Light & Shadow Salon, a monthly film salon at The Horse Hospital in Bloomsbury.

acuriousroom.com
TIME TO GO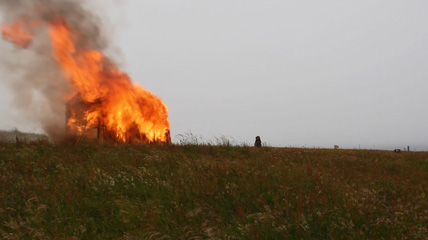 TIME TO GO
a film trilogy
__min
2013

Conceived by Chiara Ambrosio and Bird Radio
Directed by Chiara Ambrosio
Featuring Bird Radio
Original music by Bird Radio
Choreographed by Nuria Garcia
Cinematography by Chiara Ambrosio and Julius Beltrame
Costume and make-up design by Nicholas Mc Arthur
Set design and construction by Ivanov

"Time To Go" is a trilogy of short performance films based on three tracks taken from Bird Radio's debut album "The Boy and the Audience".
The project was conceived and developed as a groundbreaking collaboration between filmmaker Chiara Ambrosio, musician/ performer Bird Radio and flamenco choreographer Nuria Garcia, to explore the space of the frame as a fertile ground where image, music and movement could meet and transcend their specific boundaries to create and animate a coherent dramatic universe that blends reality and the imagination.

Following on from their previous collaboration on "A Walk Through Wooda", a film and song-cycle that explored the myth-riddled land of north Cornwall through animation, experimental documentary and song, this new trilogy of music films traces the genesis of Bird Radio as a character, translating the coordinates of the sonic universe he evokes and inhabits through his music into a phantasmagorical, multi-sensorial journey of initiation.
The films are shot against the dramatic backdrop of Papa Westray, the most remote of the Orkney Isles off the north coast of Scotland. A sparsely inhabited place, Papay lent its majestic landscapes, untamed wilderness and transcendental beauty to the story, helping it to achieve a visual language that resembles that of dreams- at once familiar, menacing and surreal.
The three films follow one man's journey of initiation through various thresholds of perception and experience, traversing both exterior and interior landscapes on the quest for unity and completion.

Generously supported by Papa Gyro Nights.
This film was funded through a Kickstarter campaign by over 159 generous backers.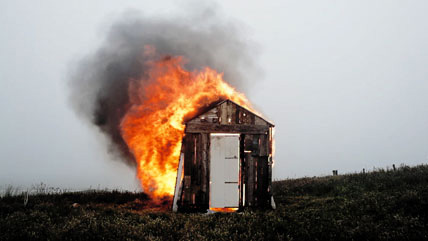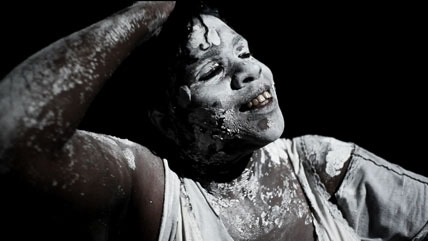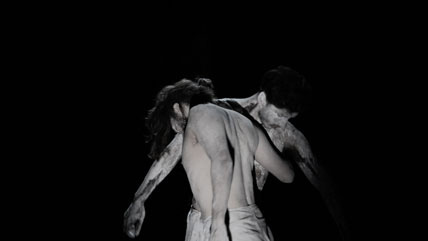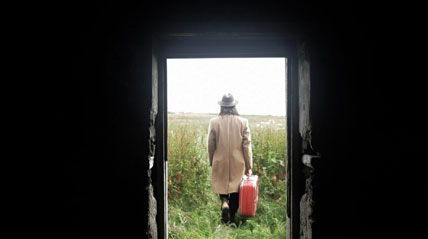 THE LIGHT AND SHADOW SALON IN PAPAY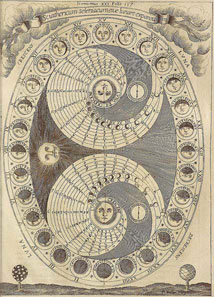 SUMMER 2013